Crown Of Glory Lutheran Church
Sunday Worship Service at 9:30 am
Join us with Facebook LiveStream if you can't make it.
Family Bible Hour at 11:00am each Sunday

Midweek Bible Study each Wednesday at 6:30pm

God's Word This Week
(August 12th through 18th)
Have you ever faced a frustrating, seemingly impossible task? For Christians, believing all of Jesus' promises ourselves and bringing others to heaven along with us seems utterly impossible. In today's lessons, though, we see how Jesus gives us the ability to fulfill impossible tasks by giving us the Bread of Life. Apart from Jesus, we can do nothing (John 15:5). But with God, nothing is impossible (Luke 1:37).. Please join us this Sunday!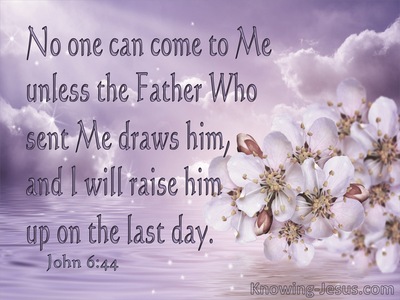 SCRIPTURE LESSONS
1 Kings 19:3-8 - Elijah, wearied by the battle against sin, is strengthened by God.
Ephesians 5:8-14 - Having nothing to do with sin, expose evil by your own living for the Lord.
John 6:41-51 - To the Jews who rejected him, Jesus testified of his saving work.
THIRTY MINUTES WITH THE MESSIAH
This week's topic for discussion is "The Messiah and the Model Prayer." Please join us as we talk about the prayer that Jesus himself taught us.
CONGREGATIONAL SURVEYS
If you haven't done so already, please remember to return your "pre-call surveys" this Sunday, so that they can be forwarded to the District President for the putting together of the call list. It can be dropped in the box in the church entryway.
SERVING THIS WEEK
Ushers - TJ Klungseth, Carl Morris
Holy Communion - Earl Noffsinger
Greeter - Tammy Morris
Cleaning - Joe and Gloria Weller
Let's review the wonderful message we heard on Sunday morning, July 15th.

"Chosen!"
1. What moved God to chosse us
2. What God chose us for
3. Blessed results of being chosen.